Problem
Many of the world's greatest scientists and technologists have discovered breakthroughs that have the potential to impact paralysed people's lives today. Yet, the interventions are held hostage in the minds and labs of these spectacular researchers due to systemic failures in translating research from the lab to the clinic.
Furthermore, at the beginning of the fourth industrial revolution, making breakthrough scientific discoveries and then moving them to commercial viability can easily cost tens or hundreds of millions of dollars and take decades. This simply isn't happening quickly enough for approximately 60 million people worldwide who have some form of paralysis.
Insights
To better understand how to tackle this systemic problem, Mark Pollock worked with The Dock, Accenture's flagship R&D and Global Innovation Centre to conduct research into (i) best practice case studies around collaborative advantage (ii) explored the triggers and barriers to collaboration in different societal and economic contexts and (iii) did  a series of expert interviews with world-leading scientists, venture capitalists and catalysts for scientific and societal change.
The process uncovered five key challenges which are blocking actors from collaborating better to accelerate the cure for paralysis in our lifetime.
There is a culture of competition and individual glory in place
Funders are not incentivising collaboration
Regulators are not punishing excessive competition
There is no real sense of shared mission around the goal5. There is inequality of access in the care space

Solution
1. Systems-Led Change
No individual scientist, technologist, entrepreneur, investor, philanthropist, foundation or government is going to cure paralysis on their own. To do it, we need to create the conditions for collaboration, through systems-led change, that will help scientists and technologists navigate a pathway from research breakthrough to regulatory approval and commercialisation to impact the lives of millions of people worldwide.
Imagine the system as a set of two circles – one within the other. The core system is the central circle, and the environmental context is the wider circle around it.
• The core system is where care is provided, cures developed and therapies commercialised. Within it, there are 3 main stakeholder groups: care; academia; and commercial. Even where they have a common goal, these stakeholders can be disconnected or even in competition with each other.
• The environmental context sets the conditions for the core system. Within it, there are three main stakeholder groups: funders such as government, philanthropy and VCs; regulators, both national and international; and macro-influencers like WEF, WHO and Milken Institute. With the environment heavily influencing what happens in the core, it is these actors we often need to approach to create the basis for change.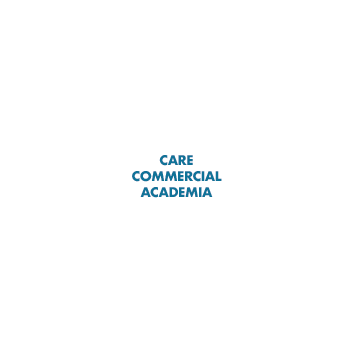 2. Collaboration Building Blocks
Within the systems led approach to change, Collaborative Cures has identified 4 primary building blocks to create the conditions for collaboration and mitigate against fragmentation. This provides the basis of our approach to forging connections worldwide to break through silos across disciplines.
• Mission orientated framing has concrete, measurable and achievable outcomes. Establishing a shared mission that multiple parties can sign up to is essential for creating the conditions for collaboration.
• Embodying collaborative leadership involves leaders being visibly and tangibly open to collaboration. Leading by example promotes a culture of collaboration and shared endeavour as the way to achieve results.
• Incentivising collaborative behaviour requires recognising and rewarding collaboration. Incentives beyond funding are required to drive collaborative behaviours including rewards for sharing scientific data and open communication between different parts of the system.
• Active governance is central to building credibility and trust with key stakeholders in the system by incorporating proactive and appropriate levels of oversight to ensure projects achieve mission-level impact. Critically, funding, partnerships, and actual scientific progress can be wasted if the right governance structures aren't in place.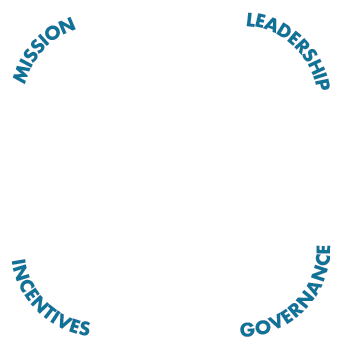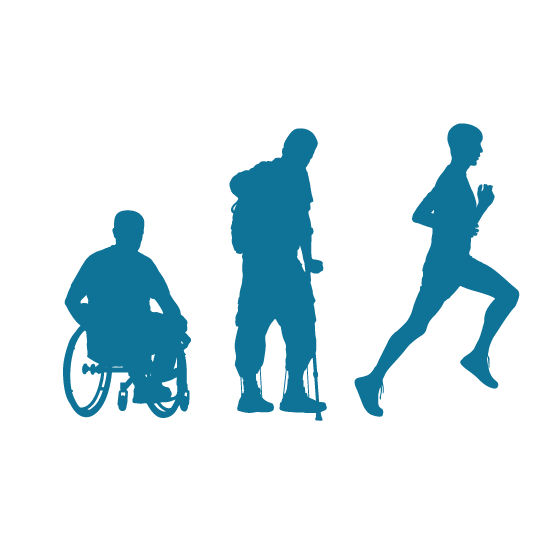 When Mark Pollock broke his back in 2010, he discovered that paralysis strikes at the very heart of what it means to be human. It turned him from his upright, running, jumping form into a seated compromise of himself.
He learned that it's not just the lack of feeling and movement, it also interferes with the body's internal systems that are designed to keep people alive. Multiple infections, neuropathic pain and uncontrollable spasms are common. These are the things that exhaust even the most determined. And, along with fundamentally impacting quality of life, it comes with €4 million average lifetime cost of care, there are huge barriers to getting back to work, and premature death is inevitable.
As Mark lay in hospital for 16 months, digesting the impact of his accident, he was physically and mentally broken. Yet, in the midst of the uncertainty, he began to turn his attention to curing paralysis. When he was released from hospital, he committed to donating his paralysed body to experimental research at the intersection where humans and technology collide, initially in aggressive physical therapy, robotic exoskeletons and trans-cutaneous spinal stimulation.
Over the subsequent 10 years, Mark, his partner Simone George and his team became facilitators for collaborations with key researchers in neuro-modulation and robotics; created multiple transatlantic research collaborations with academics and industry involvement; and built working relationships with leading research foundations through Wings for Life Spinal Research Foundation and the Christopher and Dana Reeve Foundation.
Through these experiences, Mark and Simone observed a systemic lack of collaboration and world-class stakeholders working in isolation, ultimately impeding progress towards a cure which will benefit millions of paralysed people around the world.
Since 2011, Mark has been building a broad network of connections on his personal mission to cure paralysis in our lifetime. Together with his partner, Simone George, and his team, they have been involved in catalysing collaborations valued at over €10 million. Now, we seek to scale this impact through Collaborative Cures.
Projects to date include co-creating international neuro-modulation and robotics research; facilitating multi-stakeholder relationships towards the commercialisation of academic research; creating multiple transatlantic collaborations with academics and industry involvement; and building working relationships with leading research foundations through Wings for Life Spinal Research Foundation and the Christopher and Dana Reeve Foundation.
Examples of collaborations created:
2020
Created a research collaboration between Ekso Bionics and Houston Methodist Research Institute.
2019
Launched an exoskeleton programme with academic, industry and philanthropic partners at Dublin City University to provide universal access to Ekso Bionics robotic legs for paralysed people, stroke patients, those with MS and other neurological conditions for a nominal fee.
2019
Supported the expansion of GTX Medical to create a pathway to commercialising electrical stimulation devices.
2018
Built a working relationship with scientists at the Feinstein Institute focused on Brain Computer Interfaces and Focal-Stimulation technology.
2017
Facilitated a 50-subject study of spinal cord excitability in a group of 25 healthy subjects and 25 paralysed subjects in Trinity College Dublin.
2016
Co-created the formation of a $5 million venture philanthropy fund with a Silicon Valley VC and a US philanthropic foundation.
2016
Developed relationships with World Economic Forum colleagues and US Venture Capital firms.
2015
Co-created the 'Druid Collective' – an initiative within the World Economic Forum to connect science and technology spin-out companies with relevant expertise and capital.
2015
Created transatlantic research collaborations between Trinity College Dublin, UCLA, Ekso Bionics and NeuroRecovery Technologies.
2014
Developed academic and industry research programmes with Microsoft, Imperial College London and University College London.
2013
Created a first of its kind pilot study where Mark became the first person in the world with chronic complete paralysis to regain enough voluntary control to actively take steps in a robotic exoskeleton using transcutaneous spinal stimulation.
2013
Built an ongoing working relationship with the world's leading authority on neuromodulation at UCLA.
2013
Elected to the Board of the Christopher and Dana Reeve Foundation.
2012
Began research collaborations with engineers in Ekso Bionics including stress testing early exoskeleton designs as the world's leading test-pilot of Ekso.
2012
Became an Ambassador for Wings for Life Spinal Research Foundation.
Charity Trustees
Mark Pollock, Chairman
Unbroken by blindness in 1998, Mark became an adventure athlete competing in ultra- endurance races across deserts, mountains, and the polar ice caps including being the first blind person to race to the South Pole. He also won silver and bronze medals for rowing at the Commonwealth Games and set up a motivational speaking business.
In 2010 a fall from a second story window nearly killed him. Mark broke his back and the damage to his spinal cord left him paralysed. Now he is on a new expedition, this time exploring the intersection where humans and technology collide to find a cure for paralysis for him and millions of other paralysed people around the world.
Mark has been selected by the World Economic Forum as a Young Global Leader and is a former member of the Global Futures Council on Human Enhancement. He is a UBS Global Visionary, is on the Board of the Christopher and Dana Reeve Foundation (USA) and is a Wings for Life Ambassador (Europe). In addition, Mark is the subject of the acclaimed documentaries 'Blind Man Walking' and 'Unbreakable – The Mark Pollock Story', he has been awarded honorary doctorates by The Royal College of Surgeons in Ireland and also from Queens University Belfast.
Siobhán Gallagher, Trustee
Siobhán Gallagher is a Director in The Ireland Funds, based in Dublin. The Ireland Funds is a global philanthropic network established to promote and support peace, culture, education and community development throughout the island of Ireland, and Irish-related causes around the world. In addition to her role in Dublin, Siobhán manages the worldwide Young Leaders, a global programme aimed at nurturing the next generation of donors globally.
Siobhán studied law in UCD and is a qualified solicitor. Before moving to The Ireland Funds in 2015, Siobhán practiced as a solicitor in a large Irish firm for over eight years. Recently, Siobhán completed a MSc in Management in UCD Michael Smurfit Graduate Business School.
Karl Richardson, Trustee
Karl Richardson is a communications and public affairs professional with over 20 years-experience working with and advising large corporations, NGO's and public service bodies. A native of Dublin, Karl is a graduate of both Trinity College Dublin and Technical University Dublin and began a successful career in the Public Relations industry in 2000 and has extensive communications and public affairs expertise in both in-house and agency roles across the consumer, healthcare, finance, sport, telecoms and non-profit sectors.
He was appointed as the first Head of Communications of the Irish Rugby Football Union in 2004 to develop and implement the sporting bodies communications strategy, before bringing his experience to the not for profit sector and is now working within the energy sector, delivering communications campaigns and legislative engagement for energy in Ireland and with EU member states.

Collaborative Cures is a registered charity. Charities Regulatory Authority No. 20205817.
Company Registration No. 673629 (Republic of Ireland).